The grout has been put in.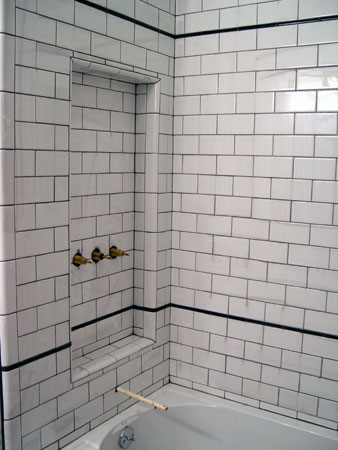 Grout has also been put in on the floor. And the glass guy stopped by today to put in the obscure glass in the window.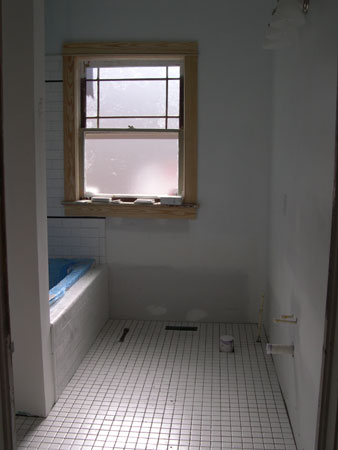 The bathroom door now also has obscure glass in it.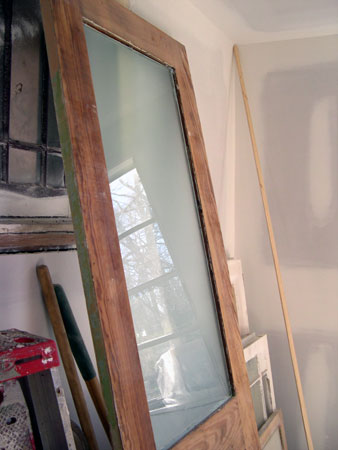 The door between the living room and the front bedroom also had to get some glass replaced.