Spring is Here!
Comments Off

on Spring is Here!
There's so much news to share this spring, but first the big news…. we're expecting a new addition in September! No, not a new addition to the house – a new addition to our family!! The addition to the house has to wait for now, but needless to say we need to wrap up some existing house projects before the wee one arrives, so we've been busy.
The yard is looking amazing. Everything is growing in nicely. We only had to do the annual spring cleaning and trimming, but no heavy planting or landscaping this year. We just added a new blueberry bush (we have six now!) and a few small perennials and annuals in an expanded bed by the patio. And, as we do every year, we have grown a bunch of veggies and annuals from seeds.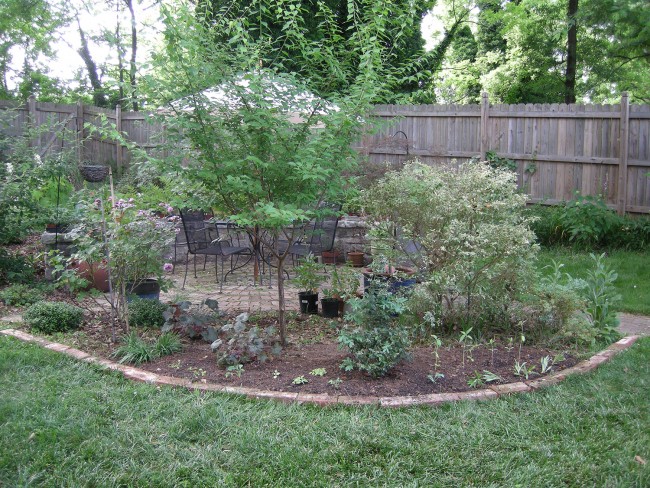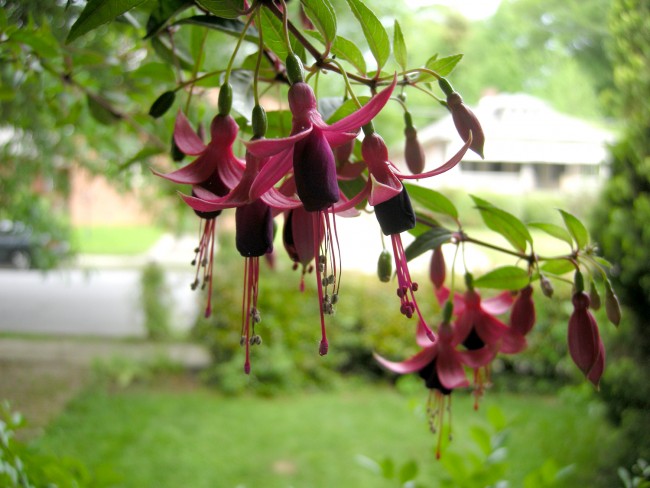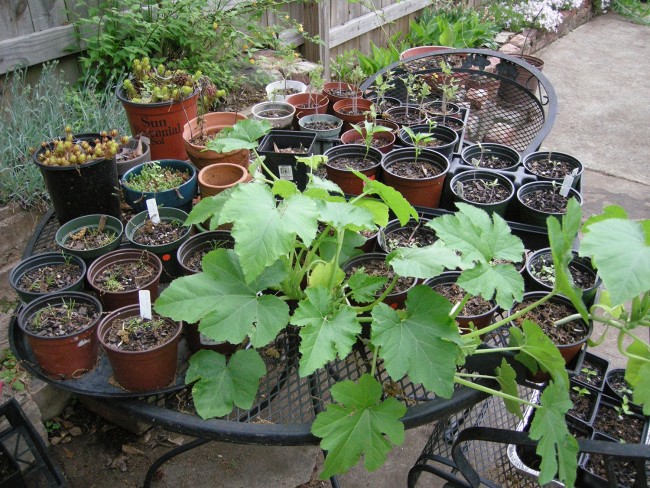 I've continued stripping some paint off the wood work in the living room. Steffi's stripping capacity is non-existent at this point, so I have to find times when she's away from the house or in the garden to get out the heat gun and chemicals. (When you're expecting you really make sure to read those labels carefully!) The weather also has to cooperate to make sure all the windows are open and the house is well ventilated. We're inching closer to being in a semi-finished state before the baby arrives. Cross your fingers for us! Steffi actually let me put some paint on the walls in the dining room. She had been holding out until all the paint stripping was done, so this is a step closer.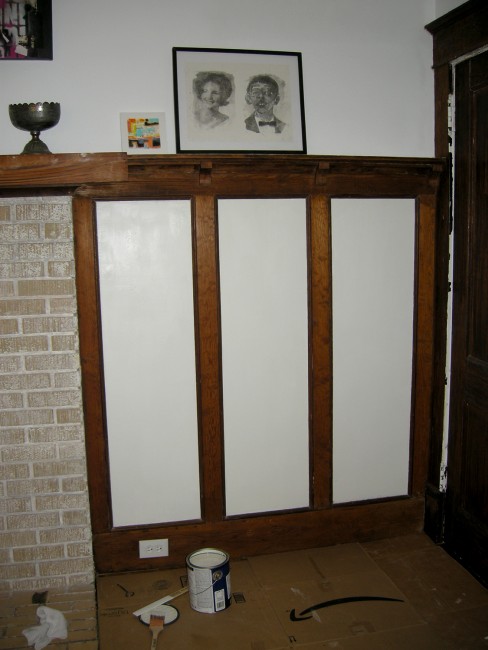 Some other SUPER AMAZING news to share: I found a blog with pictures of our house in the 1960s! We've been hoping to find old photos of our home and street, so this was incredibly exciting for us. We've connected with Cynthia, the author of the blog, and are planning to meet to hear more about her family and their time living in our home. We can't wait!!! We have now made contact with family members from all three families that lived in our house before us.
I have to give a special mention to Marlene and Ted for helping us make the connection with Cynthia. Marlene and Ted grew up in the neighborhood in the 40s, 50s, and 60s. They came over to talk to Steffi and I about their memories, and Ted said we lived in Anne Nunn's house. We knew the name of Anne's mother because of the house's deeds, so a Google search of their names together revealed Cynthia's blog.
Stay to tuned for the next update. I'm sure it will be an exciting one!