This past Saturday we decided to take a trip to Macon. I know what you're thinking… Macon? Really? What's there to do in Macon?
I stumbled across the American Camellia Society website a few months ago, and they just happened to have their gardens in Fort Valley, GA – just a little ways outside of Macon. The garden is called Massee Lane Gardens and it got its start in the 1930s as the private garden of David C. Strother. He donated the garden and his farm to the American Camellia Society in 1966. Lucky for us! This place has a great diversity of camellias.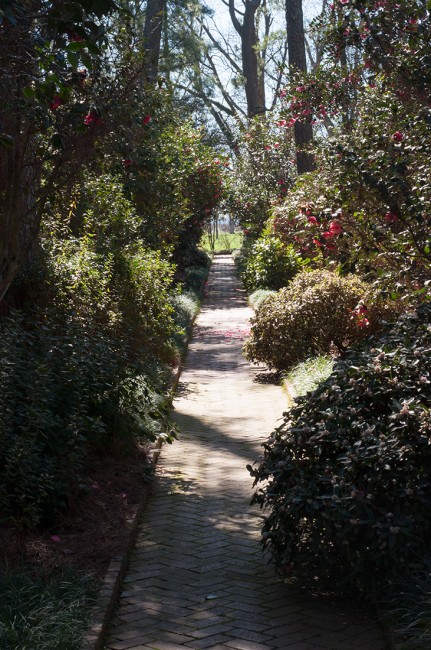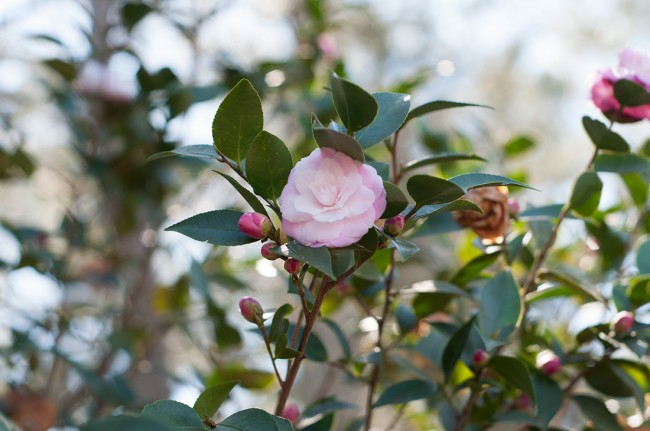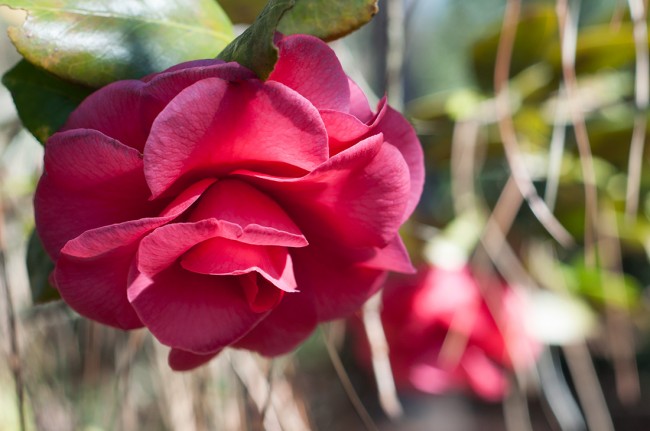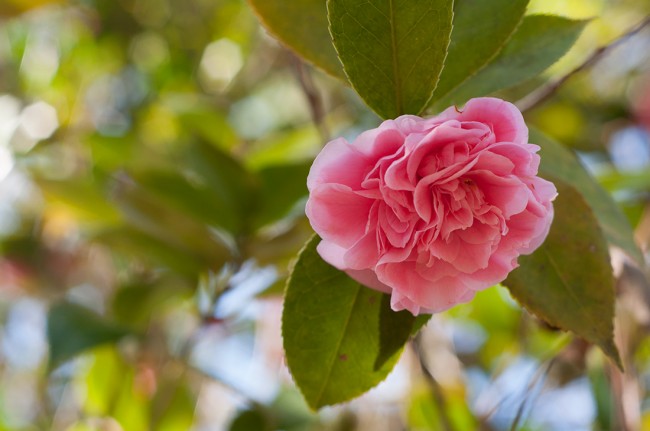 The camellia below is called "Esther Smith." We ended up buying a plant from their little nursery by the parking lot. Now we just have to figure out where to put it in the yard.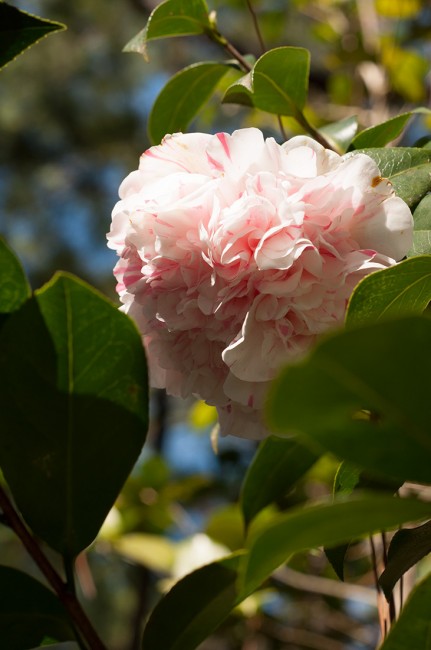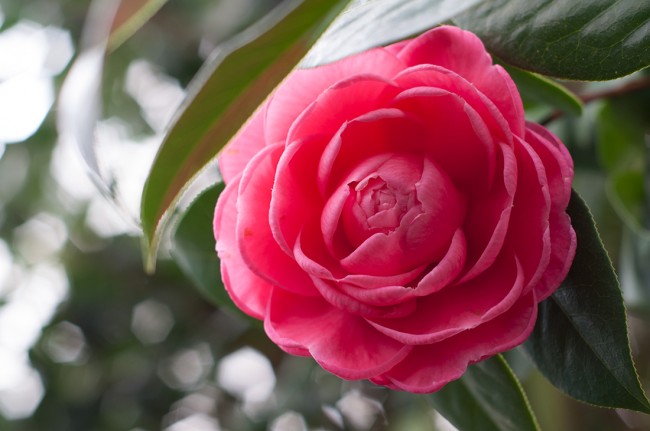 After we finished at the garden we headed in to Macon for a bite to eat and a visit to the Hay House. The Hay House is an 18,000 square foot Italian Renaissance Revival style mansion. Built from 1855 to 1859 by William Butler Johnston, it remained in the family's hands until the 1977, when it was transferred to the Georgia Trust for Historic Preservation. Restoration began in 1980 and still continues today. Unfortunately, they don't allow interior photography, so you'll have to go see it for yourself! It's totally worth a visit if you are an old house fan!