It's been a few months since we worked on the dining room. Looking back through the photos it was apparently January when we last worked on it! I'm excited to report some more progress. As always, we seem to have underestimated the time paint removal takes though. We started work around a week before July 4th. We were having the family over for some July 4th BBQ, so it seemed like a good project to try to get accomplished. At one point I remember Patrick commenting "You think we can get this done by the 4th?" (Referring to the area of the three windows.) Well, here we are approaching September and we're still not done. Surprise, surprise! ;-) But I'm still excited how good it's starting to look. I'm currently at the phase where I use a toothpick and flathead screwdriver to get into the small corners and crevices. Where do I find those dentist picks? Haha.
So without further ado, here are some photos of our progress since June. In the close-up you can still see how I need to get into some more of those hidden places.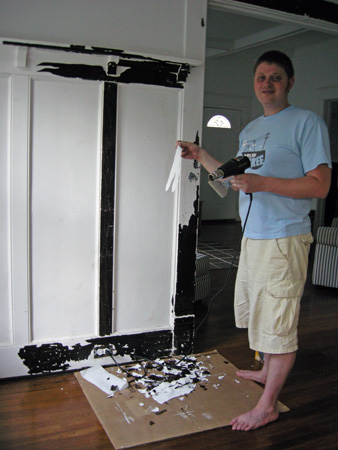 Nothing more exciting than peeling off a big chunk of paint!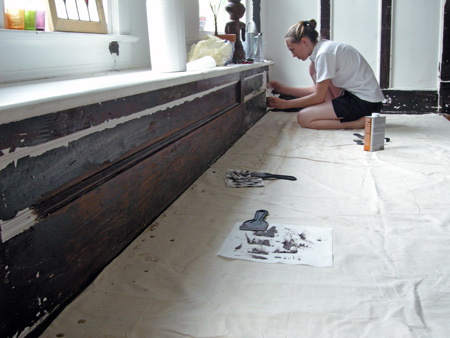 Concentrating so, so hard.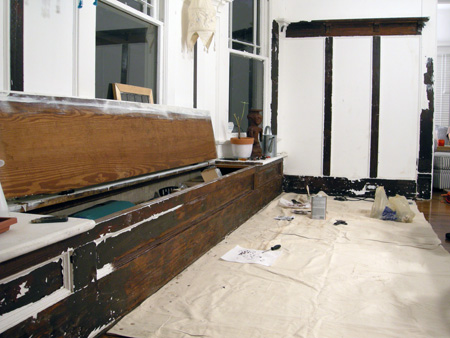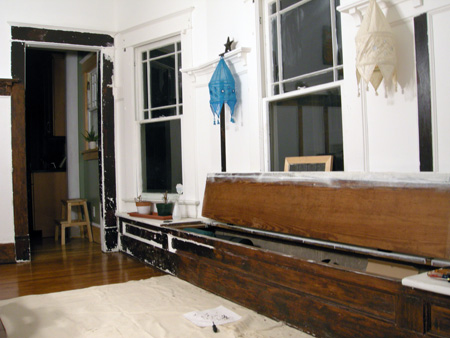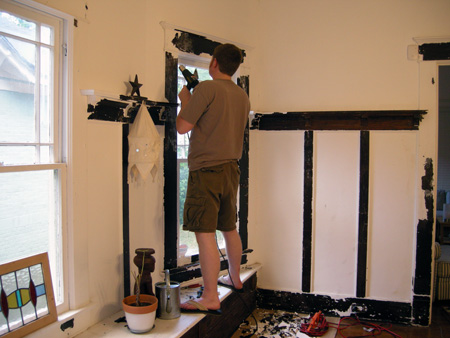 Acrobatic skills required.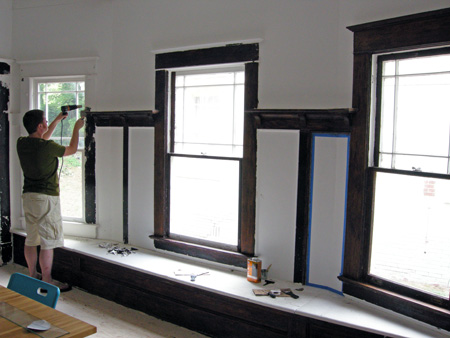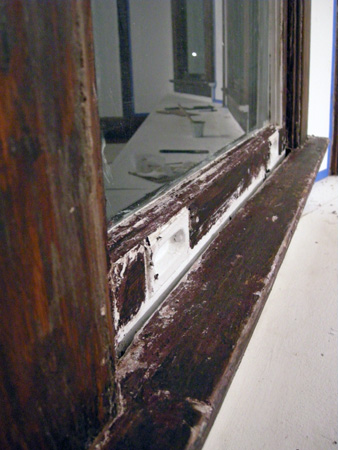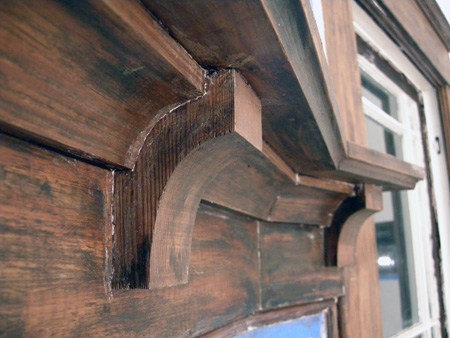 Starting to look pretty good.