Counter Top Installation
Comments Off

on Counter Top Installation
During the counter top installation we came across a problem where our 33″ sink was slightly too big for our 33″ base cabinet. We had Gus cut into our new cabinet so that our under mount sink could fit in. (See how it is sitting on top in the picture.)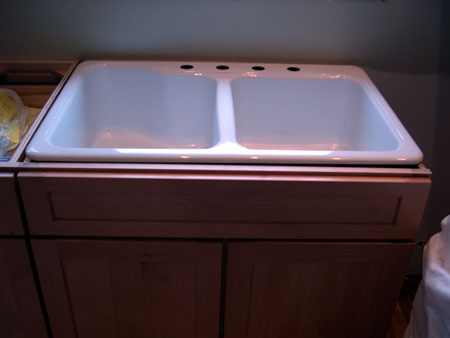 Our beautiful new granite countertops! They will have to come back for one backsplash that was cut wrong.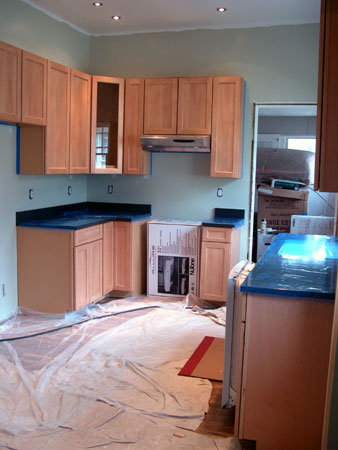 The tile work is coming along nicely, as appeared to be the window molding. Unfortunately upon closer inspection it was installed sideways due to the Durock being higher than the drywall – a concern we had raised to our contractor before it was built, yet it still got messed up.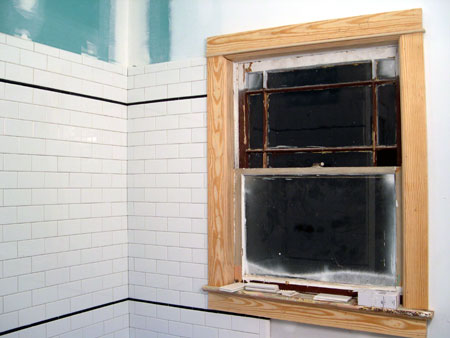 Look at our cool custom shower design come together!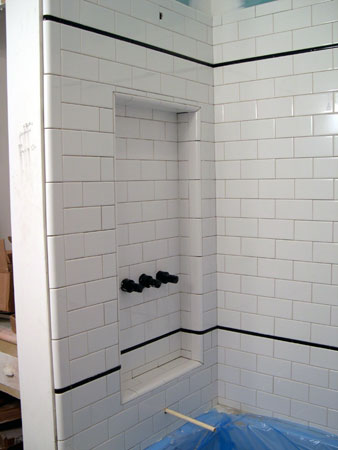 The new molding by the arch and door leading to the hallway.