We started working in the garden again! Our wonderful neighbor Christy told us about a place in Loganville where you can get plants for cheap. We all made a trip up there and came back with some great stuff for the yard. Steffi and I have also finally come up with a half decent plan for the backyard, so we are slowly working on making it happen. We also dug up a ton of concrete!
Check out the hostas from last year. They came back STRONG!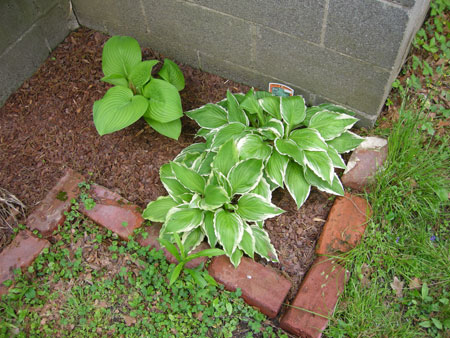 We dug up a lot of concrete – now we just need to figure out how to get rid of it.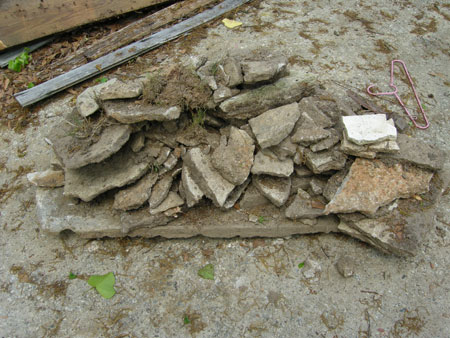 We started by making some small flowerbeds along where the path will go.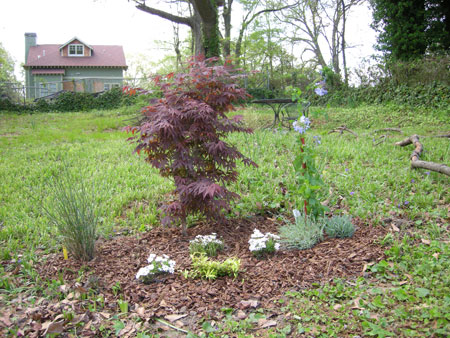 Here's another one of the flowerbeds. They will eventually all become one big flowerbed!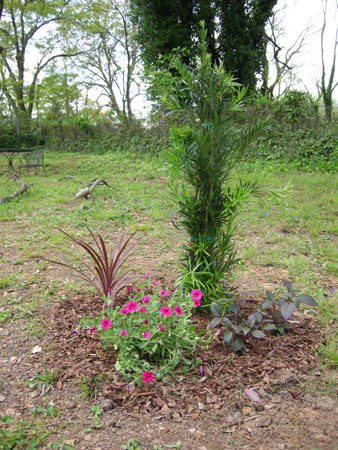 We planted some Jasmine by the shed. We aren't sure what the colorful plants are in the front – they had no labels!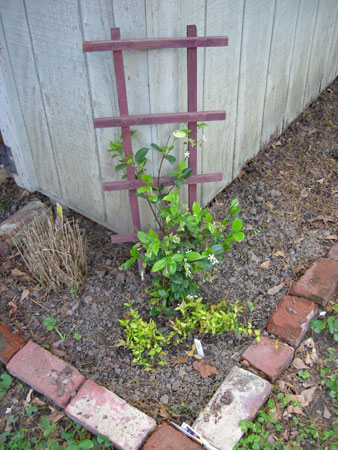 This is the start of our "woodland garden" behind the shed. Nothing but hostas and ferns! It should grow in nicely.