I feel like we finally made far enough progress with the bathroom to be able to show it. It's been a slow process with all the prep work, but we're very happy with how our results look.
Part of the prep work consisted of taking the paint off the detail work from the medicine cabinet mirror. (When we relocated the medicine cabinet the only original piece we kept was the actual mirror, hence why it needed the most prep work.) It took me a good 3 days to try and get in those grooves and everything. I was able to take the paint in the grooves off to a point that felt satisfying enough – it is a 90 year-old mirror after all, so if it shows a little sign of age it isn't necessarily a bad thing.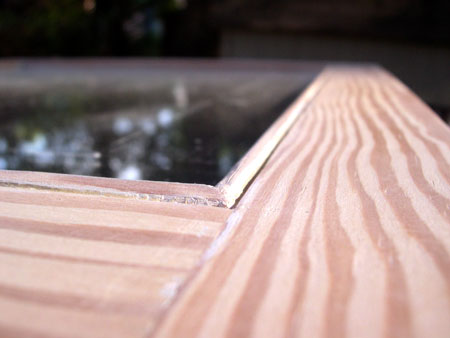 The inside of the medicine cabinet all painted….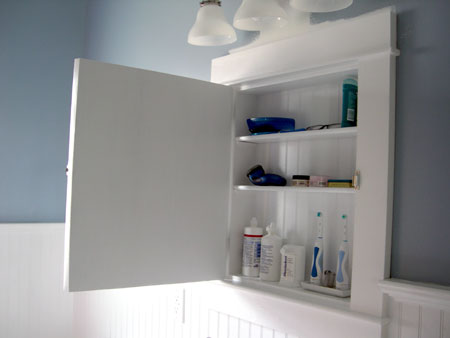 …and the exterior of the medicine cabinet all painted. Don't pay too close attention to the missing blue paint between the medicine cabinet and the lights, teehee. We need to take off the light to do that and have been avoiding the work. (Same goes for behind the toilet and behind the sink, oopsies.)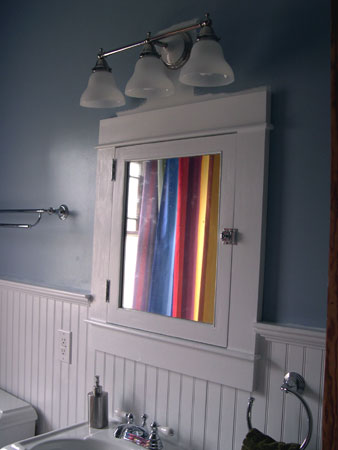 The other painting job we had worked on was the base molding. And finally after 4.5 months of living in the house we have a toilet paper holder and the hand and body towel bars! The body towel bar was tricky because the only space it would actually fit was above the toilet. Not the best place in the world, but pretty much our only option. Every now and then I still catch myself reaching for the toilet paper on the windowsill…only to realize that it's not located there anymore!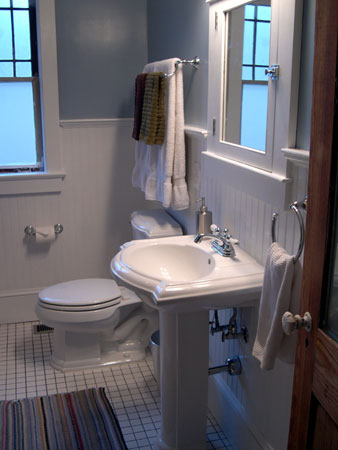 Unfortunately the other view is not quite as finished. We haven't painted the door molding or the base molding because we want to finish removing the paint from the built-in before we get to putting it back on.