We've been working on a pretty exciting project lately…our front path! Although we still have a ways to go as far as the exterior of the house goes I think the path has been one aesthetically unpleasing sight that really pulled the rest of the house down in curb appeal. The path seemed to consist of more grass/weed patches than concrete! It has really been quite an embarrassment. Well thankfully we finally got started on changing that!
Back in May we posted about luck coming our way when we ran into acquaintances who were participating in the Inman Park Tour of Homes where they had built a wine cellar out of old bricks (from an early 1900s building that was torn down somewhere along Peachtree Street) and were generous enough to give us their leftovers. Just what we had been hoping for!! They had been sitting in our back yard since then and we had been waiting for the street and sidewalk construction to be done before we'd get started on our walkway. (Because we knew they were going to raise the sidewalks to put in curbs so there was no point in guessing how high to build our walkway until the new sidewalk would be done.) We were debating about hiring the same guys that repointed our brick to build the path, but then ended up deciding that we'd give it a try ourselves.
Since half of the path was already in crumbles it wasn't too hard to pull it up. When we talked to our brick repointing guy he was determined to use cement in some way or another. We were determined not to. So we got some metal edging pieces to hold the bricks in place instead. Here are some photos of how far we've made it. We're not done all the way, but I wanted to share how far we've gotten because I think it looks 100 times better already (even not being done, haha).
Our "lovely" crumbled path: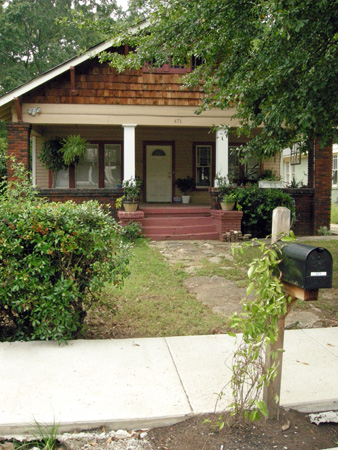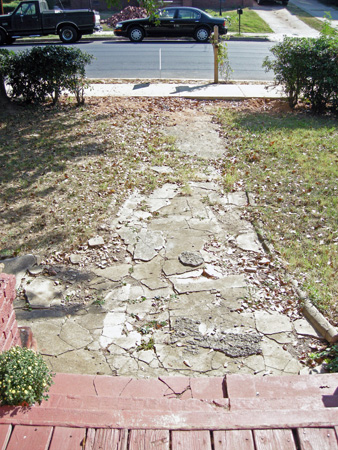 Tearing out the concrete: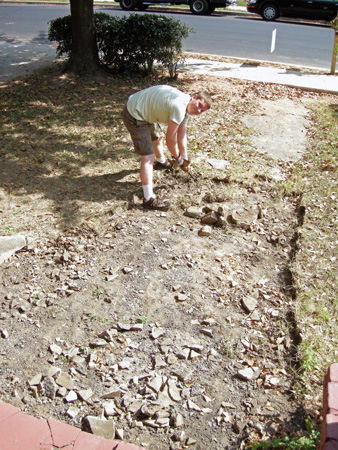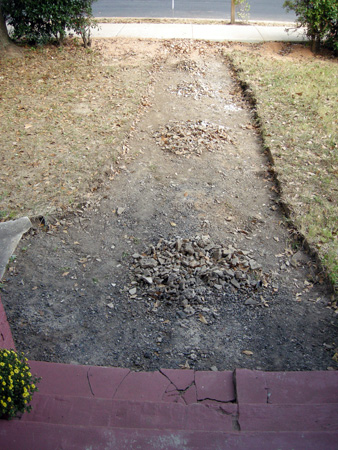 Putting down gravel so there will be good drainage: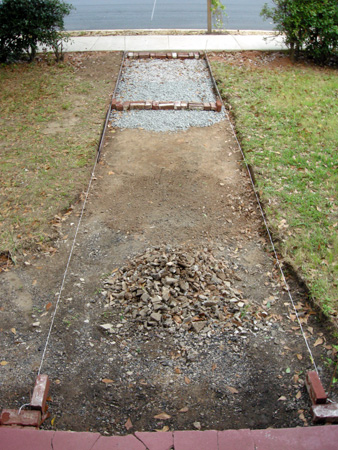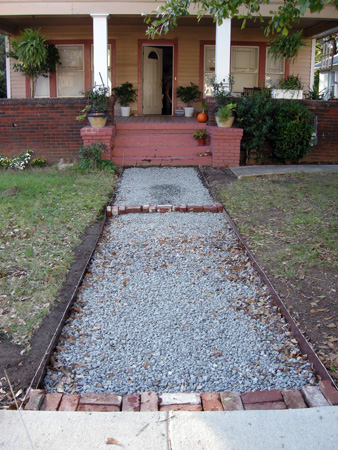 Landscaping fabric to (hopefully) prevent weeds from growing: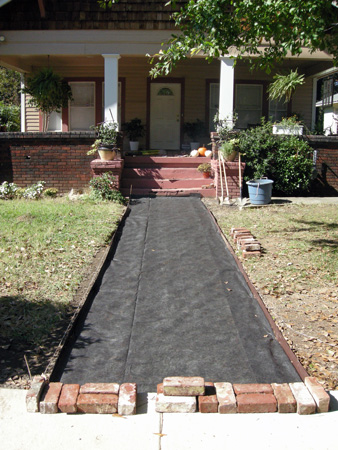 Putting down sand: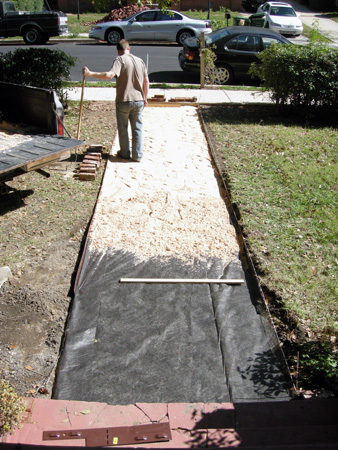 We've laid out some of the bricks and are sweeping sand between the cracks to keep the bricks from shifting around: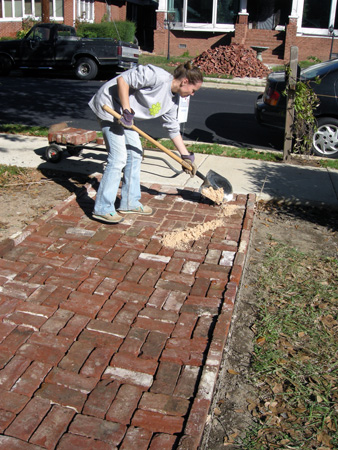 Our progress up until now: