Here I was ready for March to bring spring. Apparently so were the plants because daffodils were already coming out and some trees were starting to show blooms. March 1st decided to take it back a step though – and SNOW!
Snow piling up in our backyard.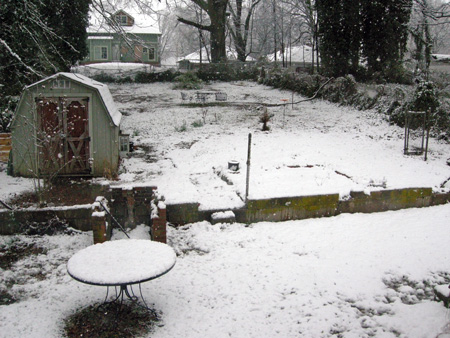 The front of the house. I think I was just slightly too late because some of the snow was already turning back to slush.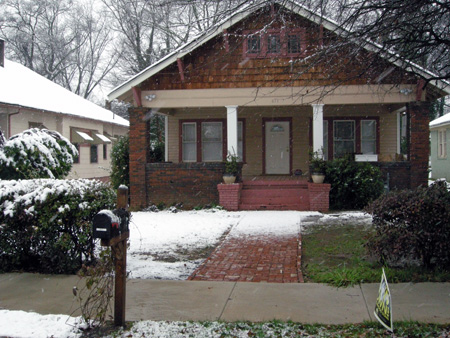 Awwww, look at the gorgeous houses in our neighborhood! I heart Westview!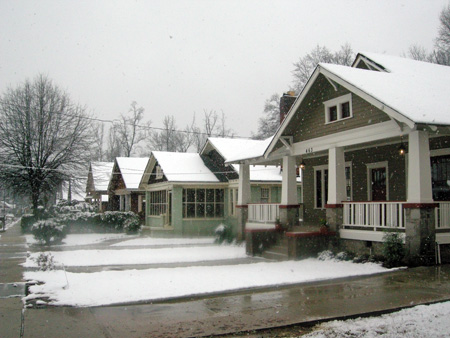 So what do you do on a snow day? (Besides excitedly taking pictures, of course.) You go strip the dining room. Not that we ever stopped, but definitely an encouraging day to continue. Maybe one day all the work will actually look like we made progress again, because at this point all the time consuming detail work certainly won't show in photos. Sorry folks!