Sub-contractors Gus and Jim putting up the wainscoting in the bathroom. Also look at our awesome new medicine cabinet! The mirror we sanded down a while back will be put on the front.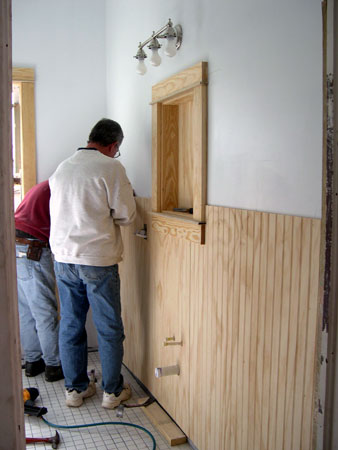 The plumber was supposed to be right behind Gus and Jim to install the toilet and sink on Saturday…this is how far he got. *end sarcasm* (And no, he didn't install the lawnmower box that is sitting there for storage).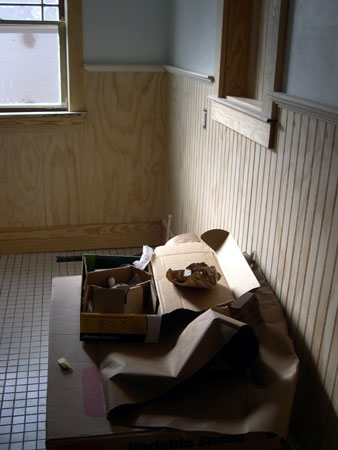 The one and only thing he got set-up Saturday was installing the faucets and hooking up the pipes to the kitchen sink – the sink itself had been installed by the counter top people.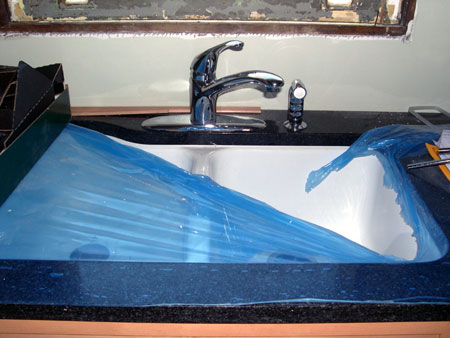 The pipes for the kitchen sink were apparently hooked up. The garbage disposal apparently not.
In addition: The water heater was not installed either. Both our contractor and us were under the impression he was going to finish everything on Saturday. Even our contractor seems to be getting very annoyed now.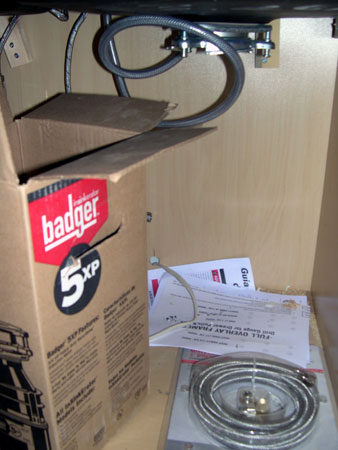 Sunday's job: The third and final coat of polyurethane will be put on!! In other words, Patrick and Steffi will get the day off. At least at the house. We'll be busy packing up the loft. Oh how I looove packing. *end sarcasm*