Bungalow Travels – Gaudi in Barcelona
Comments Off

on Bungalow Travels – Gaudi in Barcelona
We know. The blog has been neglected. Hopefully everybody made it through the holiday season and got everything they were hoping for! We spent the holidays in Spain visiting Steffi's family, so as you can imagine not much got done around the house. We did decorate before we left – I'm not sure if that counts?
On our journey we stopped over in Barcelona for a few days. We have been there before, but last time we spent all day climbing around the towers at Sagrada Familia and everything else had closed! I have been longing to return to check out some of Gaudi's other masterpieces. If you aren't familiar with Gaudi he was Barcelona's infamous Art Nouveau architect. (In Barcelona they call it Modernisme.) Google his name and you'll immediately recognize his work. I think his professor really summed it up when he said "Who knows if we have given this diploma to a nut or to a genius. Time will tell." I would probably describe live online casino him as a sculptor pretending to be an architect, but he still managed to find a way to weave both form and function into his work.
First we stopped off at Casa Batlló, a six story single-family home that was remodeled by Gaudi around 1905. (11-12 years before our bungalow was built!) Can you believe someone needed a six story home?!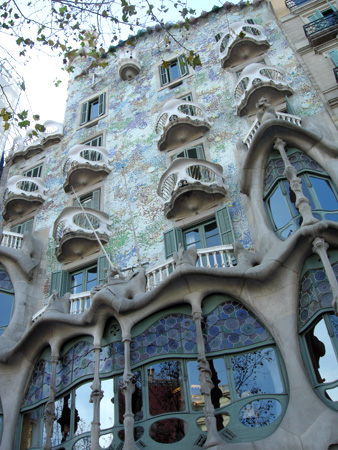 As you can see from this picture the house has no straight lines.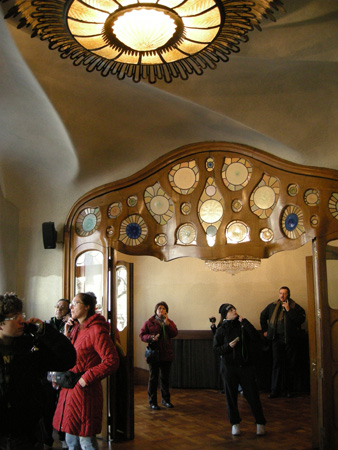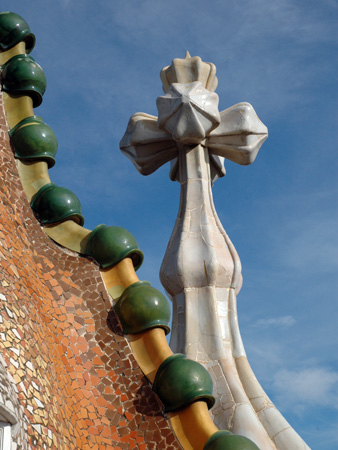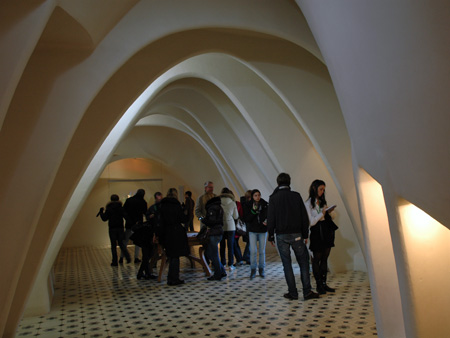 Next we stopped off at La Pedrera, an apartment block built around the same time. It was amazing to see pictures of this place being constructed. It feels perfectly at home today, but in the old pictures it seems oddly out of place.
Check out the chimneys.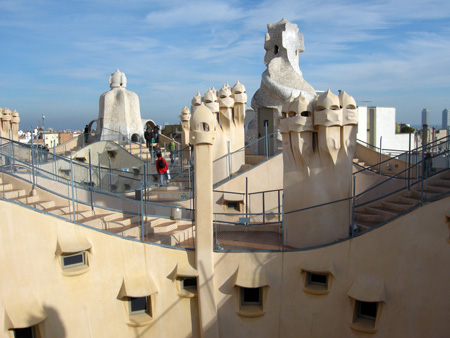 The butler's pantry! Note someone painted over their hardware as well.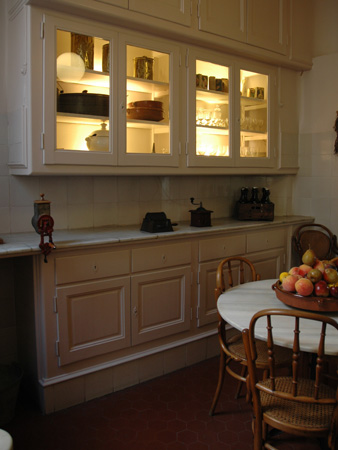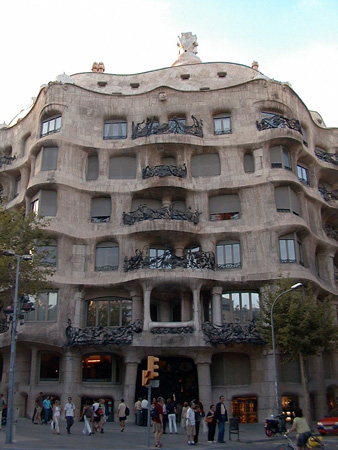 If you have a spare 30 million Euros lying around Gaudi's Casa Vicens is for sale – www.casavicens.es. Somebody should have clued them in about the current state of the real estate market!