Bungalow Travels
Comments Off

on Bungalow Travels
We've had another few lazy weekends. Last weekend we went to the lake (Lake Lanier – the one with no water in it because of the drought). Then this weekend we went to Tybee Island for our 5-year wedding anniversary. Needless to say we didn't get too much done around the house. (Unless you count my experimenting with lavender propagation, which are scattered in little containers across the porch.)
Despite the lack of our own work we were able to do plenty of marveling at other people's historic homes. Though we stayed on Tybee Island for most of our extended weekend we made a day trip to Savannah. Although I love living in Atlanta I always thought it would be quite boring to visit as a tourist. I don't think the same can be said about Savannah. (Which seemed to be confirmed by our tour guide who claimed it was currently the 8th most popular tourist spot in the US – however they may measure this.) The city is so rich in history it's awesome. So as we are still drooling over the amazing architecture we wanted to share the pictures so you can drool too: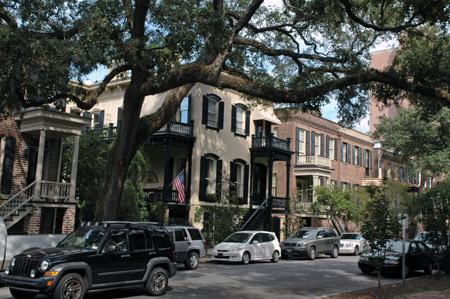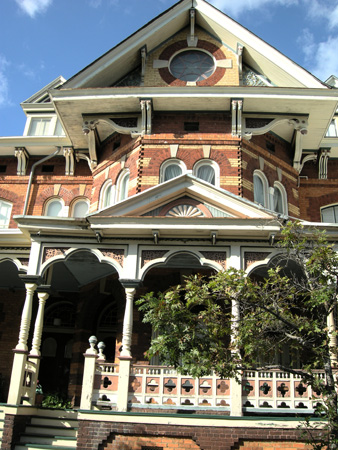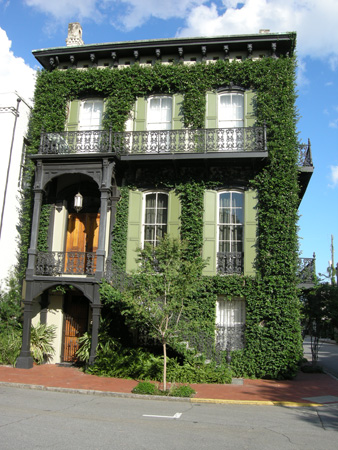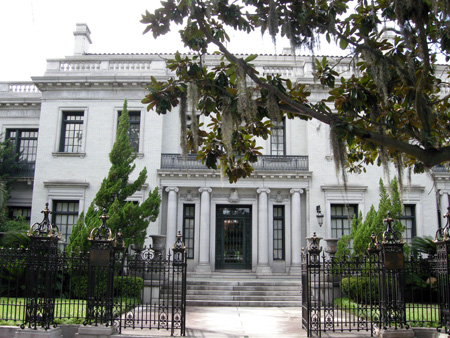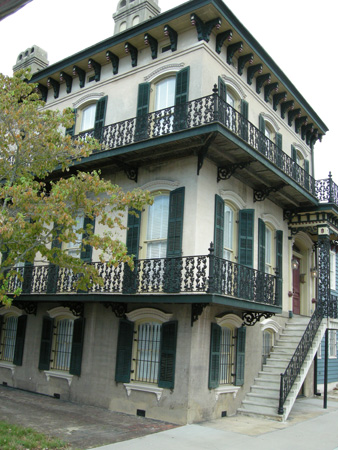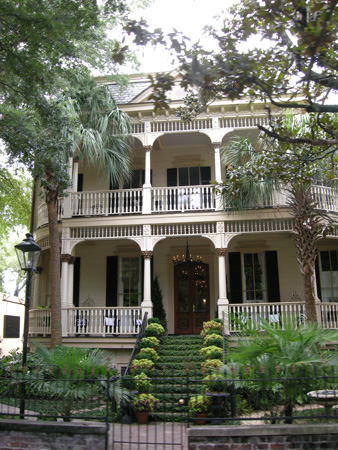 I'm throwing this Isaac's at Drayton pub photo in here because we stumbled across it after parking in the parking lot across the street. We ordered a Guinness and were somewhat astonished that it was only $4.50. Thought I'd throw that out there as a "cheap Guinness stop" tip. (In comparison the Blue Moon Brewery charged $5.50 for their microbrew.)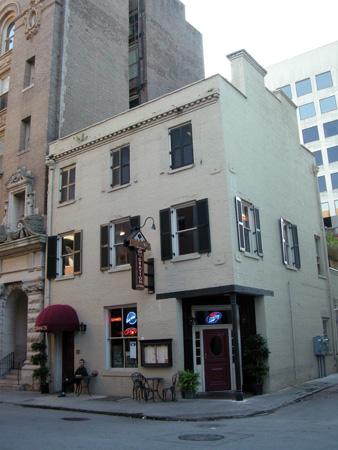 Since the Joel Chandler Harris house is right down the street from us I thought I would give some recognition to our neighbors with this sign about Joel Chandler Harris.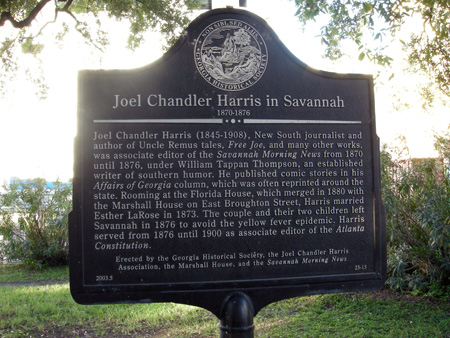 This is the cute little cottage we stayed at on Tybee Island. It's called Sea Biscuit. It was small but just perfect for the two of us with one bed, a living room area and a kitchen. The owners even surprised us with a bottle of champagne in the fridge and a "Happy Anniversary" card! :)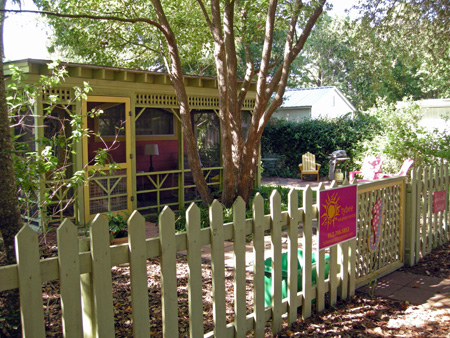 And with these cooler temperatures in Atlanta this upcoming week I hope we can get a little yard work done…now that it'll be bearable to be outside! Unfortunately there's plenty of neighbor's kudzu to battle once again. *sigh*