Bathroom Painting
Comments Off

on Bathroom Painting
Last Friday Patrick was working on removing paint off the kitchen built-in drawer.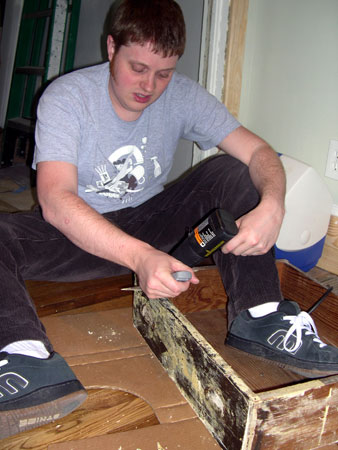 …while I was putting primer in the corners that hadn't been painted.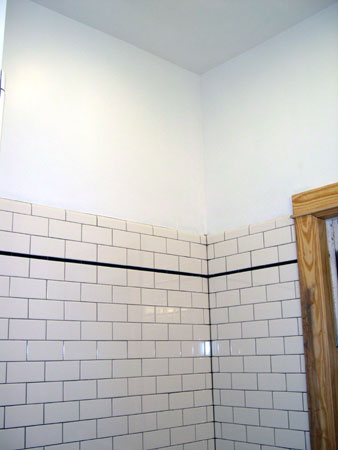 Today we finally put the first coat of color in the bathroom!! We almost got the entire room done. I have to finish a few more spots by the ceiling. But my husband keeps asking me every 30 seconds if I'm done and we can finish watching "Little Miss Sunshine" so I can only take the questioning for so long! (Otherwise I would have finished it tonight :-P).