Stained Floor – 01/13/2007
Comments Off

on Stained Floor – 01/13/2007
I think you can always tell when we get excited because we post about a million pictures. Here's another one of those instances. It was a beautiful warm winter Saturday (forecast said 70F?) in the middle of January.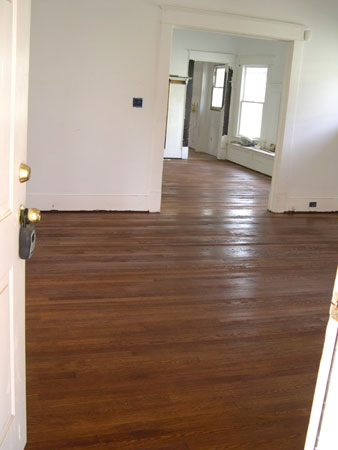 "Provincial" stained living room and dining room.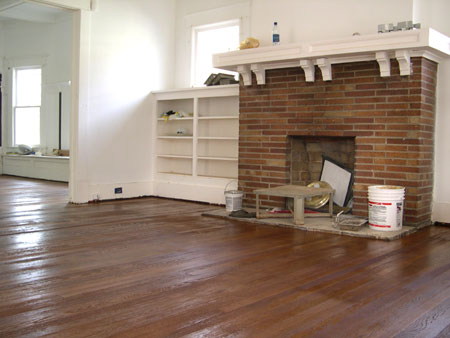 Another living room view.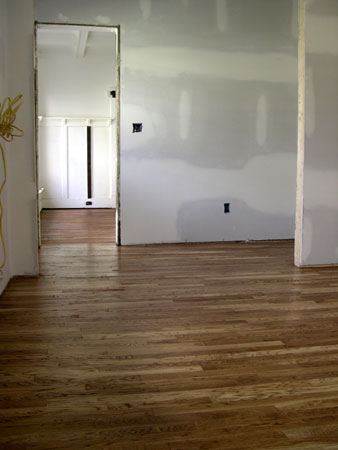 The new oak kitchen floor stained – definitely makes the color look different than the oak living and dining room. Makes us wonder if it is the aged oak that makes it look different, or if it isn't actually oak afterall?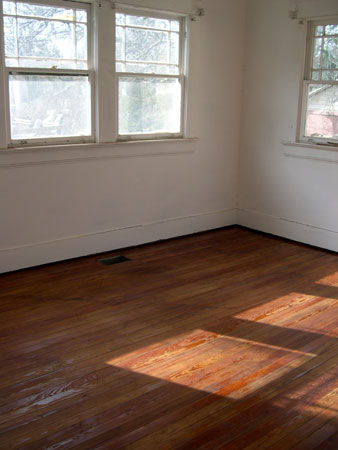 Stained back bedroom.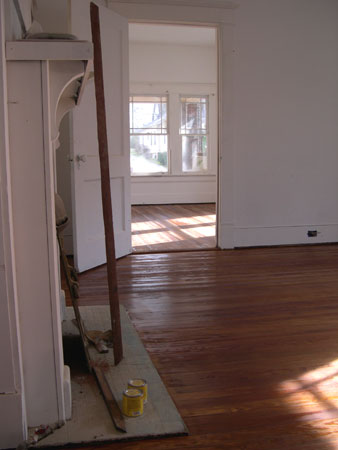 Stained middle bedroom (and office).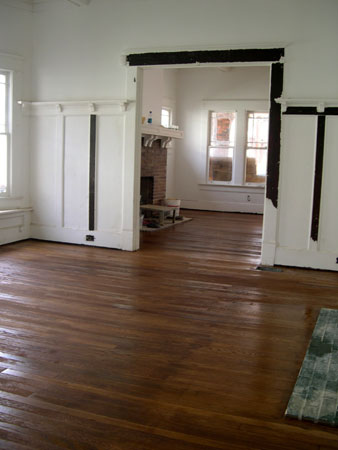 Stained dining room (and living room).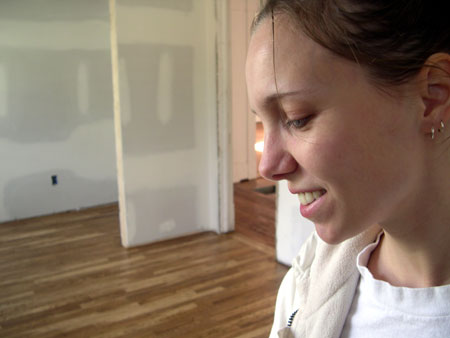 Happy homeowner examining the nicely re-done floor.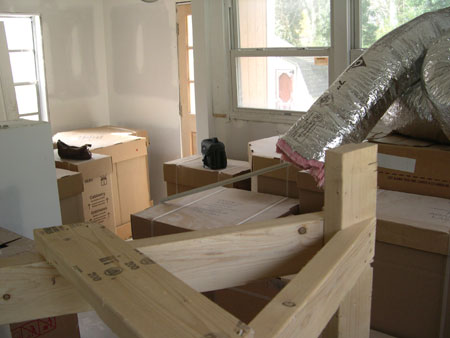 Our second storage facility while they're re-doing the floors – the laundry room.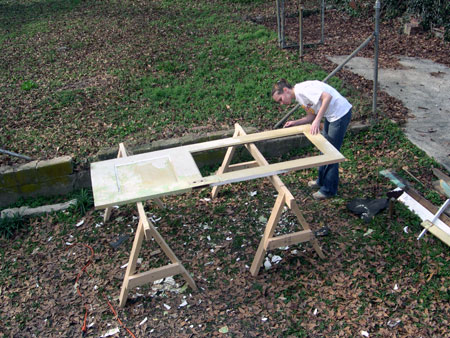 Working on scraping the paint off the other side of the bathroom door. Since it was such a gorgeous day we were able to do it outside (not that we had much of a choice). Which was nice anyway…no dust in the house!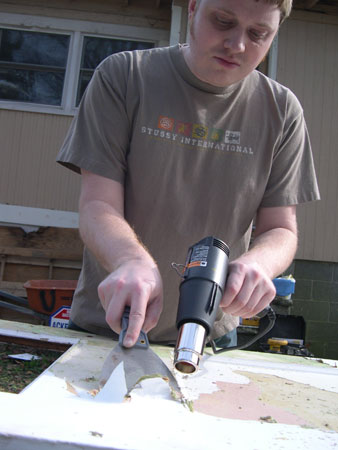 Patrick was working with our newly purchased heat gun. He was very happy with how it worked out.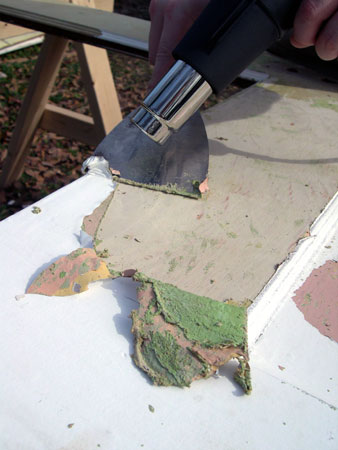 Close-up of the heat gun working it's magic.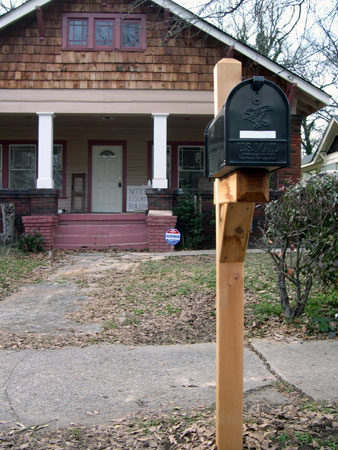 And our last project for this warm January Saturday: re-placing the mailbox. "Re-placing" as in we got a complaint letter from the Post Office informing us that they would not deliver any mail unless we placed the mailbox by the street. We thought we were smart when we originally placed the mailbox next to the porch like ALL the other neighbors did. I guess they were grandfathered in and we had to change it. Oh well, at least this time we actually got it in straight! Hahaha.