Painting – 01/16/2007
Comments Off

on Painting – 01/16/2007
I'm starting to slack off on my daily update tracking. I think that's a good sign? Things have just been getting really crazy. Like they would say in German: "Endspurt." That basically translates to the final sprint towards the finish line. It means everyone seems to be stepping up a pace as the deadline is fast approaching. Patrick and I have been spending more time at Lowe's and Home Depot than the grocery story. Anyway…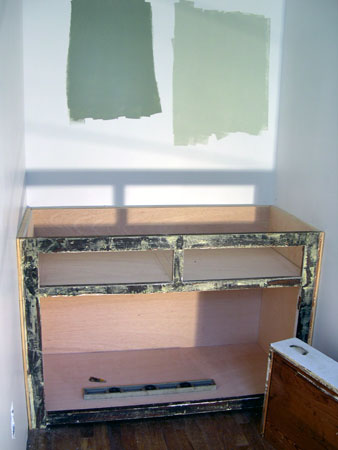 Gus has re-built the kitchen built-in. We're re-doing the interior but keeping the old front to keep it authentic. Above it our test colors.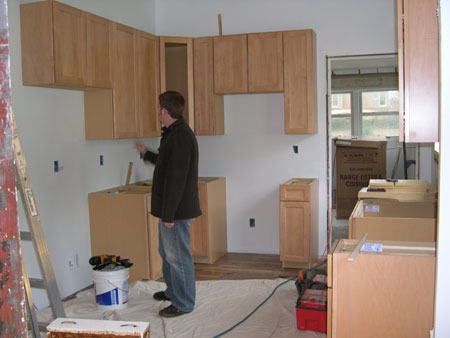 The top cabinets have been installed. I think is a requirement for the counter top templating.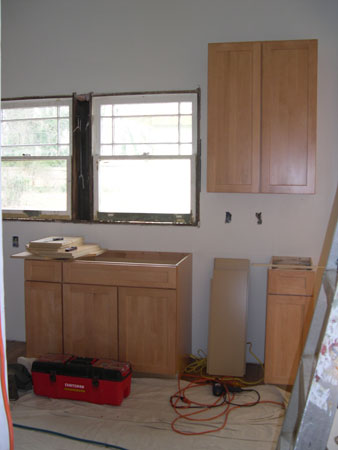 The other side of the kitchen.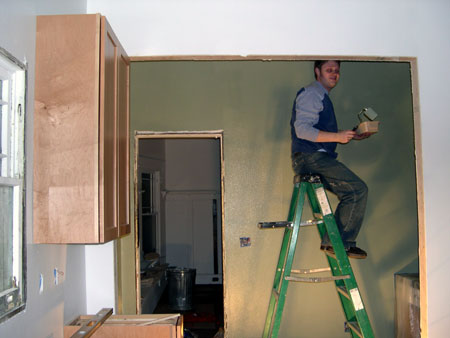 That evening we returned to start painting. The dark green will go in the Butler's Pantry area.