Kitchen Cabinet Installation – 01/15/2007
Comments Off

on Kitchen Cabinet Installation – 01/15/2007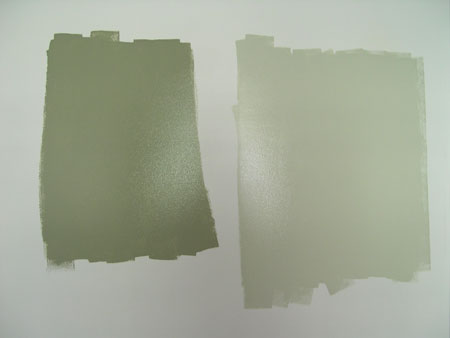 We went to the house during the day to decide which paint we'll want to go on the walls. Patrick thought it may be interesting to use one color in the Butler's Pantry and another in the kitchen. We decided to have the dark for the Butler's Pantry and the light one for the rest of the kitchen.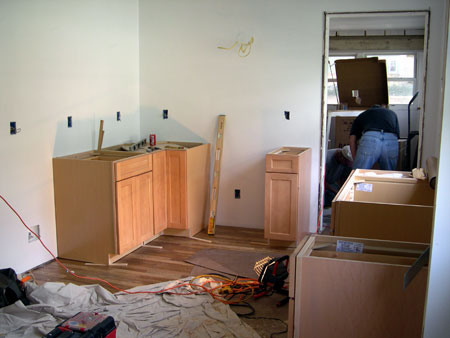 The workers were there installing the kitchen cabinets!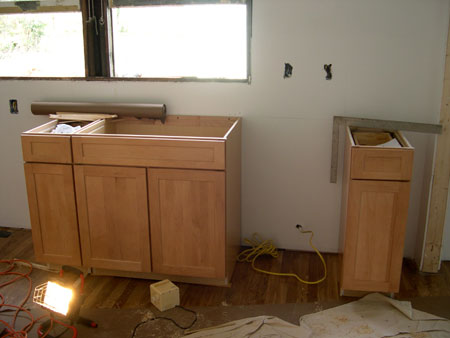 Where the sink will be.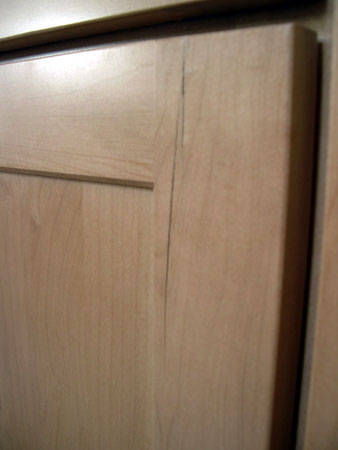 Unfortunately one cabinet door has a crack. I called Home Depot and they got American Woodmark to send out a replacement.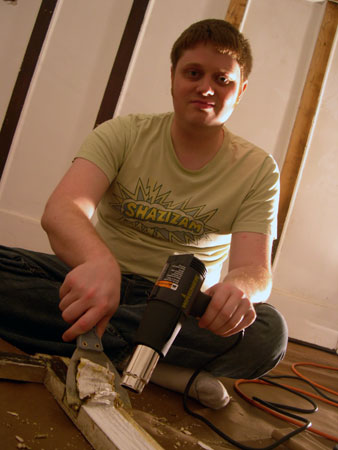 We came back in the evening to strip paint off the kitchen built-in since the workers will be back tomorrow to finish the cabinets and part of the built-in so the granite counter top people can come to template on Wednesday.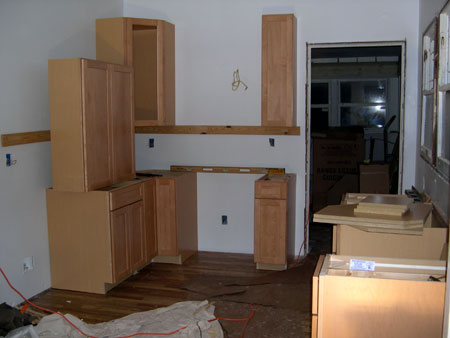 They had gotten some of the wall cabinets up.
And in other good news: I called to schedule movers for the 30th. It's all coming together!! It's a little surreal. :)