Floors – 01/11/2007
Comments Off

on Floors – 01/11/2007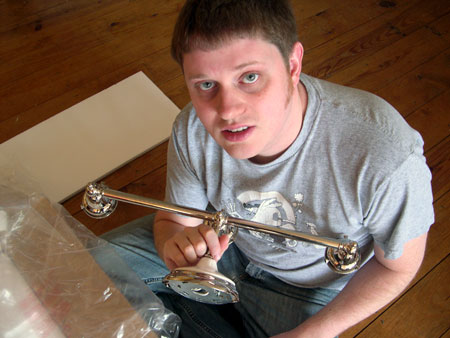 The look says it all: not happy. Initially we liked a sconce from Rejuvenation, but decided for this one from Restoration Hardware instead, not only because we liked it, but also because of the price tag difference. Unfortunately the sconce has given us some major headaches. There's more to the story, but let's just put it at: this is the third sconce and it still has a fault.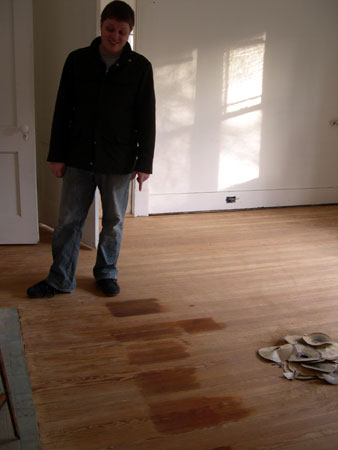 After floor sanding has started at the house we were comparing wood stains in the middle bedroom. The bedrooms and hallway are made of pine (cheaper back then), and the entertaining rooms (dining room, living room and front bedroom, formerly a study/reading room?) have oak floors (more expensive back then). I'm not sure what our kitchen was, but we have replaced it with oak (today's cheaper material).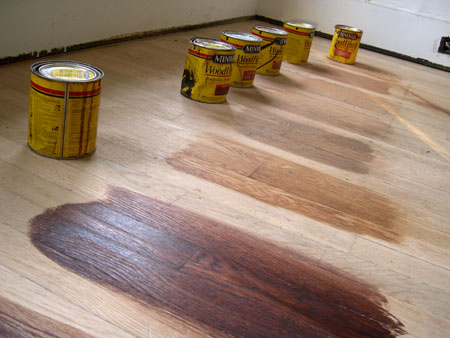 Comparing stains on the dining room oak floor. This has been one of the hardest decisions! It's one thing to paint a wall and decide you don't like it and just paint over it. It's a whole different ballgame when you're paying big bucks to sand your entire house and have it restained. It's one big decision that you better not regret later.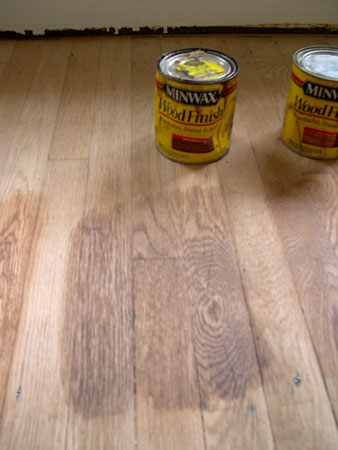 After difficult deliberations we have decided to go for a medium brown stain called "Provincial." We hope it will be a nice contrast against light colored walls.
In addition the walls have been sanded down one last time, which means we'll start priming this weekend! At least once the stain has dried from doing the floors.