Drywall and Paint Scraping – 01/06/2007
Comments Off

on Drywall and Paint Scraping – 01/06/2007
When we came to the house on Saturday evening to scrape paint, the drywall had gotten it's first coat of finishing.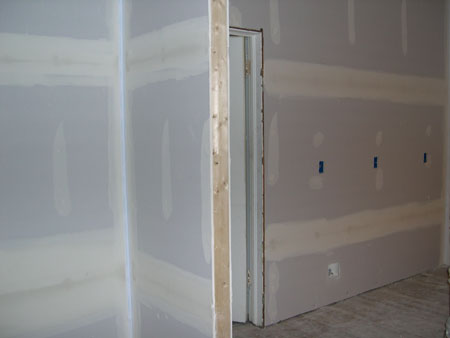 The future locations of the kitchen built-in on the left and fridge and counter space on the right.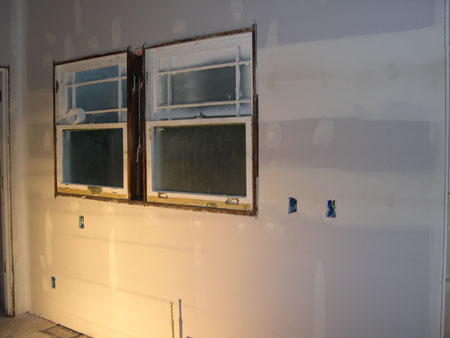 Where the kitchen sink will go.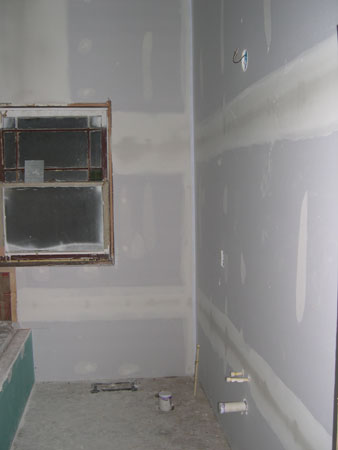 Where the sink and toilet will go.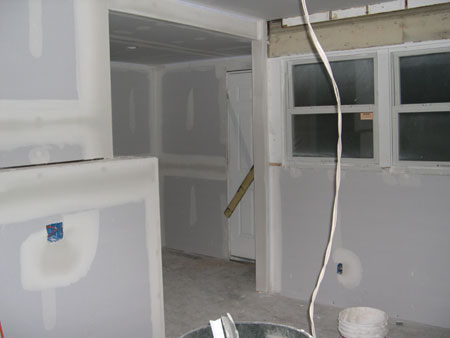 The crazy laundry addition.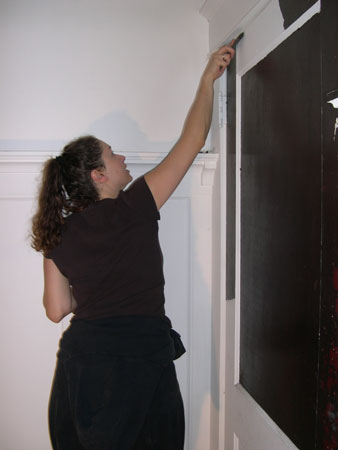 Our wonderful friend Irena came to help us scrape paint! She did an excellent job on the door that Patrick had gotten frustrated with. And to our surprise she even told us to save the rest of the door for her for next time!