More Progress – 12/27/2006
Comments Off

on More Progress – 12/27/2006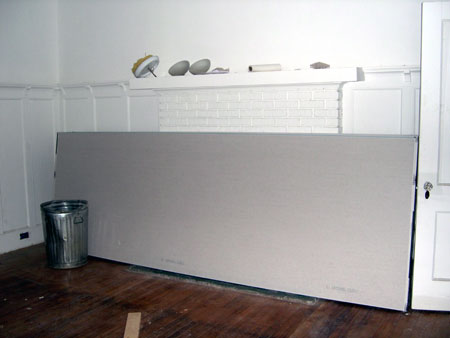 The drywall/sheetrock get's delivered! Here stored in the dining room.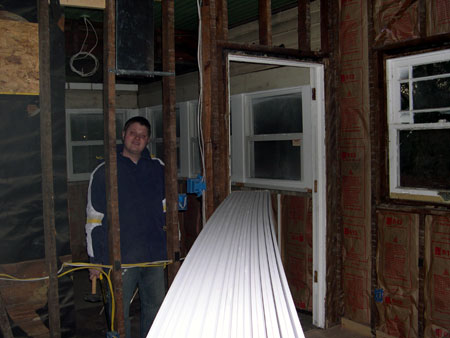 Patrick shown with more drywall/sheetrock in the kitchen. Also shown are the torn out walls from the kitchen to the laundry area, formerly known as the outdoor porch siding.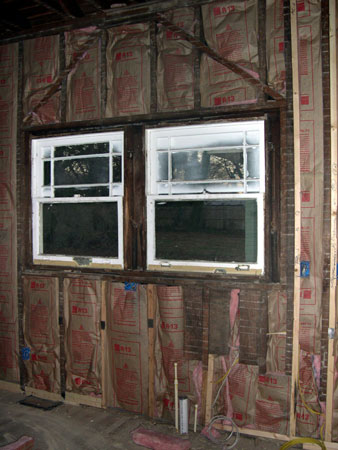 The insulation in the kitchen.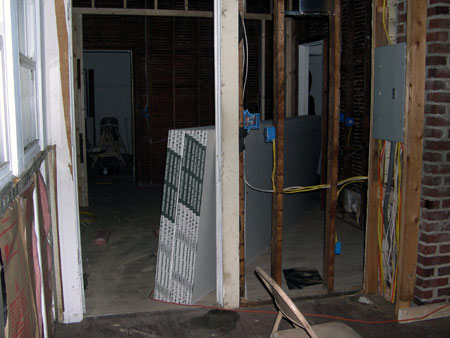 View from the laundry room to the kitchen.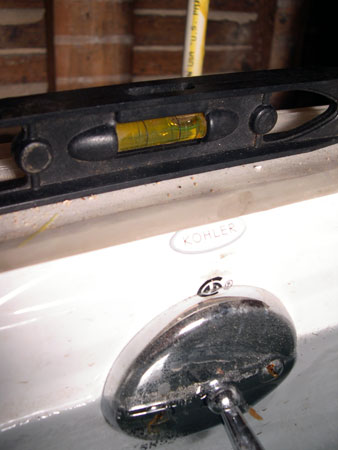 A "little" mistake we found while working on sanding things in the bathroom…the freakin' bathtub is not leveled!! I don't even want to know what setbacks this will cause. 3/4″ may not be much by some standards, but it sure as hell is much when your water will overflow on one side but not the other!! Getting very, very frustrated….