Turning Over Demo – 10/14/06
Comments Off

on Turning Over Demo – 10/14/06
Visiting the house after turning the work over to the contractor…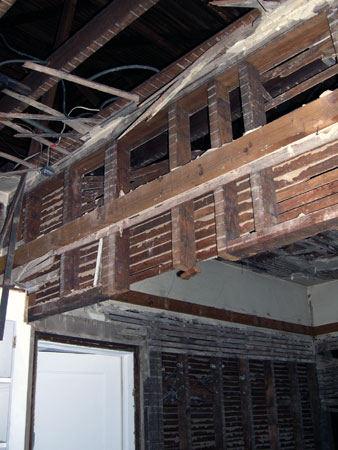 The ceiling between the butler's pantry and the rest of the kitchen. No molding! *gasp*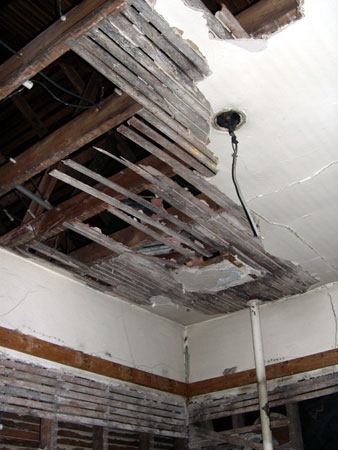 The kitchen ceiling. Patrick had already gotten a start on the plaster and slats.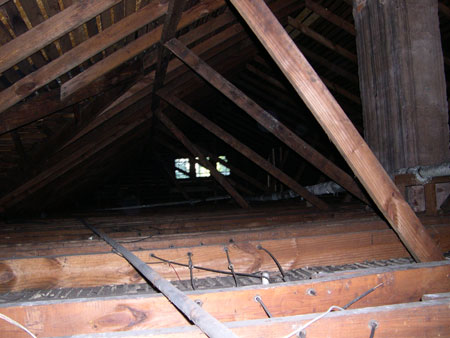 Hey look, we can see into the attic from the kitchen now!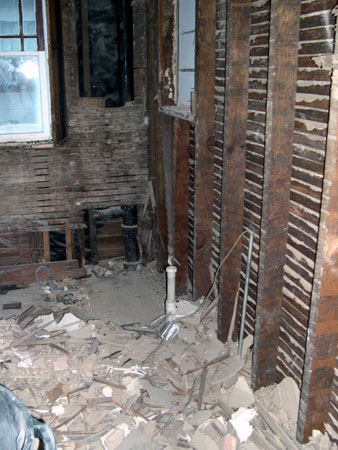 They definitely got some work done in the bathroom! All the molding and our medicine cabinet is gone.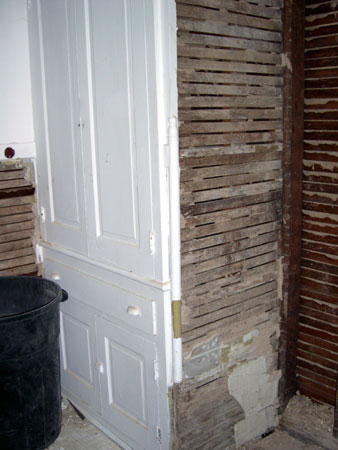 The built-in in the bathroom looks a bit slimmer.